Director of Talent Acquisition
Date:
10/12/2017
Job Type:
Job Status:
Shift:
Categories:
Job Details
Director of Talent Acquisition – HDIS
HDIS, a division of Domtar Personal Care, located in Olivette, Missouri, has an exciting opportunity for a Director of Talent Acquisition. Are you great at your job and love the people you work with, but wish you had more meaningful influence in your organization? Do you wish you were hiring people to work for a company where Monday is not a dreaded event?
Our History…
HDIS opened its doors in 1986 and has continued to strategically grow for over 30 years. We believe that people come first—both our customers and our employees. We spend busy, meaningful days helping our customers find solutions that solve incontinence and personal care problems and enable them to live fuller lives. We pride ourselves on our passion for customer care and the positive, friendly work environment that allows all of our employees to be the best that we can be. For the sixth consecutive year, our company has been named one of the Top Workplaces in St. Louis, Missouri, an honor given out by the St. Louis Post Dispatch.
In 2016, HDIS was purchased by the Domtar Corporation, joining the Domtar Personal Care Division. Domtar is a leading provider of a variety of fiber-based products including communication, specialty and packaging papers, market pulp and absorbent hygiene products. Domtar's annual sales are approximately $5.3 billion and its common stock (NYSE: UFS) (TSX: UFS) is traded on the New York and Toronto Stock Exchanges.
When HDIS joined the Domtar Personal Care Division specifically, it gave our customers a voice from the forest to the front door, especially when it came to providing solutions, preserving dignity and independence, and affordability for incontinence products. We offer a culture that is second to none, competitive wages, great benefits, flexibility, work/life balance, meaningful work and opportunities for growth. Together, we are able to make a difference to thousands of families who deal with incontinence.
Our Vision
To be a global leader in absorbent hygiene by delighting customers through effective, affordable and widely available personal care solutions.
Our Mission
We make life fuller and easier for people with special health needs, their caregivers, and their families. Our mission is to make a difference in our own lives and in the lives of millions of extended family members, our customers.
Our incontinence product solutions champion health, dignity and comfort. We service customers and caregivers wherever they access personal care, through healthcare, retail and direct channels. We create value through our innovative solutions and achieve cost efficiency through operational scale, flexibility and the use of technology.
We are looking for a world-class Director of Talent Acquisition to lead a high-performing team of recruiters and support staff in forecasting staffing needs, ensuring those needs are met through the Talent Acquisition (TA) team, supporting and enhancing the HDIS employer brand and working with all leaders at HDIS in achieving strategic business goals.
Leads the development and execution of comprehensive recruiting strategies that will guarantee that HDIS attracts and retains the best available talent who demonstrate compassion, kindness and respect for others
Supports the HDIS employer brand; researches and identifies strategies and solutions that leverage the culture and achievements of HDIS in attracting and retaining fantastic people
Recommends and implements social media, technology, news outlets, press releases, and a myriad of other avenues to establish and maintain a public awareness of HDIS as a great place to work
Constantly evaluates the effectiveness of hiring and orientation; drives continual improvements while maintaining HDIS's highly valued culture
Examines and analyzes hiring trends in anticipation of the business's response to changes in the available talent pool changes (for example, shortages and surpluses of available talent, market data in regards to compensation, flexibility trends in the best workplaces, strategic changes in HDIS' mission)
Requirements
Required Education, Experience or Background:
Bachelor's in HR, Business, OD, I/O Psychology or closely related field or equivalent work experience
10+ years' experience in recruiting
5+ years' experience leading a talent acquisition team with at least two direct reports
Significant knowledge of ATS and other recruiting technology in support of a growing business
In depth knowledge of talent acquisition legal implications, high level strategic recruiting trends, and development of TA functions
Strong communication skills and demonstrated track record of data-driven decision making
Come Join One of the Top Workplaces in St. Louis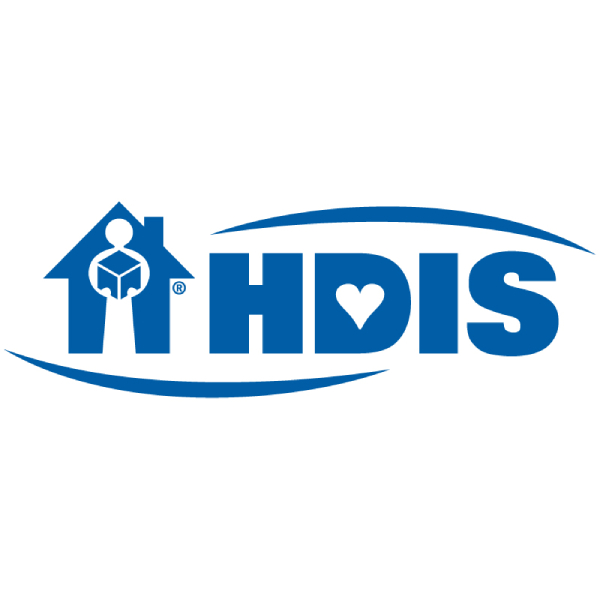 For the sixth consecutive year, HDIS was named one of the Top Workplaces in St. Louis, Missouri, an honor given out by the St. Louis Post Dispatch.
Monica, an HDIS Customer Care Representative, summed it up best by saying, "Some people go to work for a paycheck. At HDIS, we go to work to make a difference."
View Similar Jobs:
View More Jobs in Olivette, MO:
Powered By